The greatest gift is medical coverage for you and your family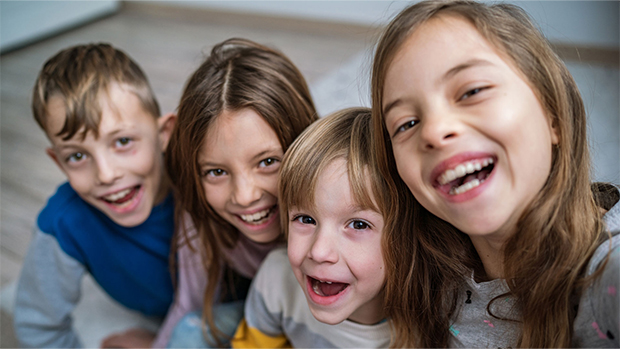 When Elizabeth and her family moved to Washington, their first jobs didn't provide medical insurance and they weren't sure how to find health resources. She knew her family needed affordable access to health care but didn't know where to start.
Elizabeth learned about Washington Apple Health (Medicaid) coverage when she took her 18-month-old into a free clinic to catch up on vaccinations. When Elizabeth applied, she found out the entire family was eligible. She was surprised to learn working adults were eligible for free or low-cost coverage, because her previous state did not expand Medicaid under the Affordable Care Act.
A few years later, Elizabeth was able to sign up for employer-sponsored insurance. While completing the paperwork, Elizabeth learned that if you're on Apple Health you may be eligible for help with premiums through the Premium Payment Program.
The Premium Payment Program makes health care easy to access and affordable by paying private health insurance premiums for eligible families. The program also saves the state money by keeping Apple Health the payer of last resort. Elizabeth's favorite thing about the program is you can take part in your employer-sponsored plan and have access to a broader network of providers. Not only are there no copays, but Apple Health covers what the employer-sponsored plan doesn't.
Routine visits, urgent care services, and hospital visits have all been covered for her family. Delivery costs for her first born were on a payment plan but with Apple Health and the Premium Payment Program, their other three births were fully covered. Elizabeth can take her children to the doctor or call into the nurse line for advice because she knows that it's all covered.
Elizabeth wishes more people knew about Apple Health and how the Premium Payment Program makes it easier to find a provider. "The greatest gift is medical coverage for yourself and your family," she said. That's why Elizabeth is always telling her coworkers how premium reimbursement has helped her family afford to live healthy lives.
For more information on premium reimbursement visit the Premium Payment Program webpage. Not sure if you qualify for free or low-cost Apple Health coverage? Apply online at wahealthplanfinder.org to see if you're eligible today.