Sue Birch
Director
Gov. Jay Inslee appointed Sue Birch to serve as HCA director on Jan. 1, 2018. As HCA director, she is focused on transforming the health care delivery system to better serve those for whom we purchase care, while keeping health care costs in check.
Before joining HCA, Sue spent nearly seven years as the executive director of the Colorado Department of Health Care Policy and Financing, where she led the state's successful implementation of the Affordable Care Act. A nurse by training, Sue also served as chief executive officer of the Northwest Colorado Visiting Nurse Association.
Why she works at HCA
It is an honor to be a public servant and an executive leader for health care policy and financing. I am passionate about working on behalf of the public and serving Washington residents.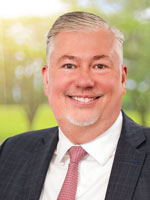 Louis McDermott
Deputy director
Lou provides leadership and oversight for central administrative services and employees and retirees benefits.
Lou led the HCA Employees and Retirees Benefits Division for five years, overseeing public employee insurance benefit programs that cover nearly 350,000 employees and retirees of state agencies, school districts, and other eligible public and tribal employer groups. He also led the implementation of an ambitious and innovative plan to enhance the state's approach to worksite wellness.
A longtime public servant, Lou also has held management positions at the Department of Corrections and the Department of Social and Health Services.
Why he works for HCA
I want to contribute to the health and well-being of our fellow Washingtonians and I believe that this organization is uniquely situated to make that happen.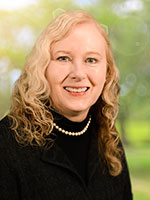 MaryAnne Lindeblad
State Medicaid director
MaryAnne oversees the Washington Apple Health (Medicaid) program, which serves more than 1.8 million Washington residents. The executive leaders for HCA's Medicaid Eligibility and Community Support division and Medicaid Program Operations and Integrity division report to MaryAnne. MaryAnne serves on the executive committees of both the National Association of Medicaid Directors and the National Academy for State Health Policy. She also chairs the Centers for Medicare and Medicaid Services (CMS) Managed Care Technical Advisory Committee.
Why she works for HCA
I have the opportunity to work on challenging issues that reflect my passion of access to quality health care for all. I have focused on access issues most of my career, and find great satisfaction in working on initiatives that broaden access for more individuals. I also get to work with lots of really talented people at HCA!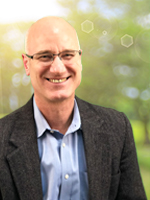 Michael Arnis
Deputy policy director
Michael provides guidance to a policy division that finds ways to care for the health of low-income families, public employees, and the people of Washington.
Michael recently led HCA's Accountable Care Program that offers public employees better care at lower costs. His public service to Washington has concentrated on saving money, providing coverage, and increasing quality. He participated in developing and operating the Washington State Basic Health Plan and the Washington State Health Benefit Exchange. As a senior advisor to the Washington State Insurance Commissioner, he participated in efforts to cover more Washington residents.
Why he works at HCA
At the HCA, I get to work with active thinkers every day on better ways to care for people and support healthy communities.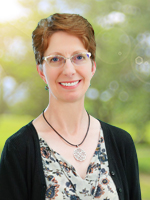 Megan Atkinson
Chief financial officer
Megan served as chief financial officer for HCA from 2005-2008, and rejoined us in 2017. She most recently worked as assistant director for budget at the Department of Transportation, and also has held senior positions for both the Department of Social and Health Services Economic Services Administration, and the Senate Ways and Means Committee.
The Financial Services Division manages multiple fiscal needs for the agency, including budget preparation and monitoring, accounting and payroll, forecasting, and rate setting.
Why she works for HCA
Working at HCA is a wonderful and challenging opportunity to work with very talented and dedicated individuals. I enjoy the intricacies of health care finance and purchasing, combined with our agency's large and complex administrative budget.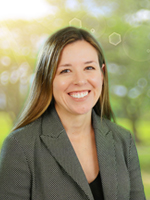 Amy Blondin
Chief communications officer
Since joining HCA in 2014, Amy has focused on improving customer communications and sharing the story of HCA's innovative work. Amy and her team manage strategic internal and external communications. Prior to joining HCA, Amy was the government and community relations manager for the Department of Early Learning, and worked as a public information officer in the Washington State Senate. She began her career as a journalist.
Why she works for HCA
Consumers deserve clear, accessible information that supports them in making decisions about their health care.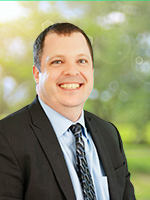 Robert Bouffard
Assistant director, Employee Resources Division
Robert joined HCA as human resources operations manager in 2015 before being appointed to assistant director for employee resources. Robert has more than 14 years of human resources experience, previously serving in leadership roles at the Department of Early Learning, Department of Labor & Industries and the Department of Transportation. The Employee Resources Division manages human resources, facilities, safety and wellness, and mail and imaging services for HCA.
Why he works for HCA
I started my state service right out of college. I am driven to improve lives of Washington residents and continue to work toward making a difference.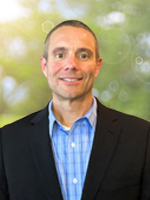 Michael Brown
Assistant director, Program Integrity Division
Michael leads the program integrity team, which is responsible for ensuring provider compliance with Medicaid laws and contractual requirements.
Prior to working at HCA, he was the privacy and records governance officer at the Office of Superintendent of Public Instruction, an administrative law judge for the Washington State Office of Administrative Hearings, and a hearings examiner at the Department of Health.
Why he works for HCA
The work HCA does is incredibly important to Washington, and I get to work with and learn from a great team of people.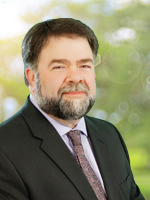 Jerry Britcher
Chief information officer
Jerry was appointed as the assistant director for Enterprise Technology Services in April of 2018. Jerry came to HCA from the Department of Social and Health Services, where he had more than 32 years of information technology experience. The Enterprise Technology Services Division manages a variety of services that support the business needs for the agency including networks, applications, phones, IT security, IT strategic services, servers, end-user computing, and service desk.
Why he works for HCA
I have a strong belief in the value of public service and I am fortunate to continue to serve Washington's residents.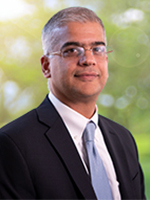 Vishal Chaudhry
Chief data officer, Clinical Quality and Care Transformation Division
Vishal is an experienced and successful change agent and leader with more than 20 years implementing and improving business processes across the health care, electronics, and automotive industries. He has held health care leadership roles in performance improvement, analytics and innovation, and organizational strategy.
He oversees how HCA prioritizes, maintains, and applies data and information to support our key business processes.
Why he works for HCA
HCA is uniquely positioned in the state of Washington to impact the health and wellness of millions of residents. I am excited to work alongside dedicated colleagues and contribute to solving some of the most vexing systemic problems faced in health care today using data and analytics to inform organizational strategy.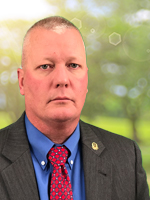 Travis L. Cherry
Deputy chief information officer, Enterprise Technology Services
Travis manages a variety of services that support the business needs for the agency including networks, applications, IT Security, IT Strategies, servers, telephony operations, and end user computing. Prior to joining the Health Care Authority, Travis served more than 30 years with the U.S. Army and culminated his military career as the senior enlisted advisor to the headquarters, Department of the Army, chief information officer.
Why he works for HCA
I have the opportunity to work on complex and time-sensitive challenges along side a very talented workforce dedicated to a healthier Washington.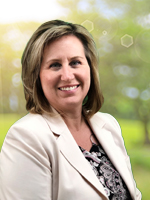 Kristin Collins
Deputy chief financial Officer, Operations
Kristin manages administrative and operational functions for the Financial Services Division, working with a variety of external stakeholders and internal customers to strengthen the division's goal of providing excellent financial services in support of the agency's mission. Kristin has worked in Washington State government since 1994 and brings wide-ranging government operations experience to her role.
Why she works at HCA
Health care is an area that is universally important, and I am excited to participate on a team that is working to make a healthier Washington.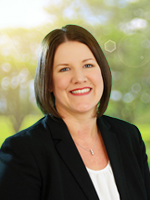 Jody Costello
Administrative services director, Central Services Administration
Jody leads the Central Services Administration and is responsible for the complex operational components of the agency. The executive leaders for Legal Services, Information Technology, Employee Resources, Planning and Performance, and ProviderOne Operations and Services report to Jody.
Why she works for HCA
I have a strong commitment to public service and I am honored to serve the residents of Washington.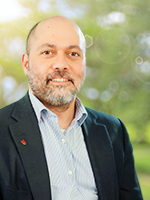 Jessie Dean
Tribal Affairs administrator
Jessie serves as the agency's liaison to the Tribes and other Indian health care providers in Washington and as subject matter expert on Medicaid requirements related to American Indian/Alaska Native applicants and enrollees, Indian health care providers, and Tribal governments. Before entering public service, he worked in the private sector as an attorney and as a financial and compliance auditor.
Why he works for HCA
My grandfather passed away from liver cancer, and my grandmother passed away from complications related to emphysema. They helped my mother raise me, and I miss them very much. They could have lived longer lives if they had better access to culturally appropriate physical and behavioral health care. I came to HCA after working for 10 years in law because I realized one day that, when I am retired and look back on my life, I want to be able to say that I made the world a better place for people who needed it the most.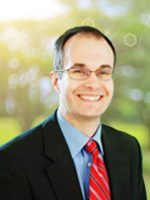 Steve Dotson
Deputy assistant director, Division of Legal Services
Steve leads HCA's enterprise risk management program and oversees the teams responsible for internal control, legal discovery coordination, privacy, ethics, Medicaid lien recovery, public records disclosure and retention, the agency's administrative policies and procedures program.
Why he works for HCA
I have the opportunity to work on challenging issues alongside a group of exceptionally talented and passionate individuals who are dedicated to making a healthier Washington.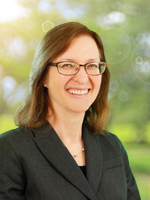 Mary Fliss
Deputy for clinical strategy and operations
As an executive leader in HCA's Clinical Quality and Care Transformation Division, Mary is responsible for strategic planning, operational oversight and support, project management, decision support, clinical contracting, and the prior authorization/clinical service review section. She manages professional clinical and nonclinical policy, IT, and operational staff, ensuring that needed strategy, systems, and infrastructure are in place to carry out the division's work.
Why she works for HCA
Working here means I am part of creating a better system for care delivery. I also get to work with a great group of people who are working hard to make a healthier Washington.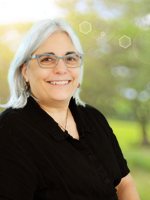 Dr. Charissa Fotinos
Deputy chief medical officer
Dr. Fotinos has provided clinical leadership for Washington's Apple Health (Medicaid) clients since 2013. Much of her work focuses on improving clinical policy and the clinical quality of care delivered to people with substance use disorders and/or mental health conditions.
Why she works at HCA
Everyone deserves access to quality, evidence-informed, financially responsible health care. Working with talented, creative, and passionate people who share this vision is a tremendous opportunity and pleasure.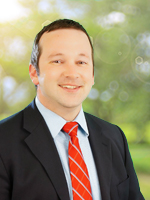 David Iseminger
Director, Employees and Retirees Benefits Division
Dave provides direction and support for long-term benefits strategy, benefit contracting efforts, and operations of the Public Employees Benefits Board (PEBB) Program and the School Employees Benefits Board (SEBB) Program. He also supports meetings of both programs' board meetings and the state's collective bargaining process for benefits. Dave has worked with the ERB Division in various capacities since February 2012, first as an assistant attorney general, next as an agency legal manager, and now as the director.
Why he works for HCA
Ensuring PEBB and SEBB Program members have access to the best and most robust benefits possible is a rewarding experience. Being able to improve benefits that are accessed during challenging circumstances—whether as part of an emergency room visit, as the result of a recent disability, or after the death of a loved one—is an important responsibility that keeps me motivated to do my best every day. I love coming to work each day because HCA staff are so committed to ensuring the best experience for Washingtonians.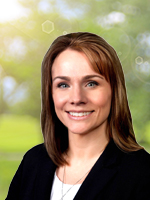 Kari Karch
Director, Planning and Performance Division
Kari leads organizational development, strategic planning, and continuous quality improvement efforts at HCA. She helps ensure that HCA monitors its performance using an outcomes-based management system and takes action to improve when needed. She also oversees HCA's Lean program.
Why she works for HCA
I am passionate about health care and I want to make a difference. At HCA, I have the opportunity to support our staff and programs as we purchase health care for nearly one-third of our state.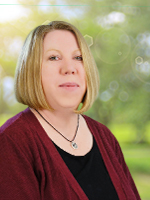 Lynda Karseboom
Audit and accountability manager
Lynda leads two diverse functions at HCA: internal audit, and Medicaid provider fraud investigations. She provides expert advice to agency leaders on governance, risk, and control issues, and manages the agency's independent assurance function. She serves as HCA's liaison with external regulatory and oversight agencies related to audits, reviews, and investigations. Lynda has worked in various auditing roles in state government since 2000.
Why she works for HCA
In my role, I get to help ensure HCA is transparent, accountable, and a good steward of public resources.  Doing that work at an agency that directly impacts millions of lives in Washington is both important and satisfying.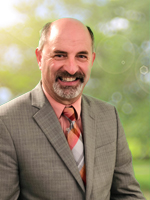 Michael Langer
Deputy assistant director, Division of Behavioral Health and Recovery
Michael has managed prevention, intervention, treatment, and recovery support services for the state since 1986. He has extensive experience managing federal grants and state resources, and leading statewide behavioral health program initiatives and system reforms. Michael currently serves on the board of the National Association of State Alcohol and Drug Abuse Directors and has served on the boards of its component groups: the National Prevention Network and the National Treatment Network.
Why he works for HCA
My work at HCA offers me an opportunity to secure and leverage resources for community based behavioral health services, as well as influence behavioral health policy. I believe our entire continuum of prevention, intervention, treatment, and recovery supports are effective and essential for every Washington State community. I am very fortunate to work for an agency that shares these values and is seeking opportunities to further this work through innovative health care integration strategies.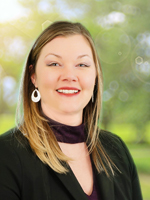 Taylor Linke
Director, Medicaid Eligibility and Community Support Division
Taylor joined the Medicaid Eligibility and Community Support (MECS) division in 2019, and provides leadership vision and direction to the work performed throughout the division. As the team members in MECS often serve as the faces and voices of Medicaid services in Washington, Taylor's combined passion for process improvement and customer service support the direct client interactions that occur throughout HCA's largest division. The MECS division encompasses the Medical Assistance Customer Service Center, Office of Medicaid Eligibility and Policy, and Office of Medical Eligibility Determination Services. Taylor also serves as the state's CHIP (Children's Health Insurance Program) director.
Why she works for HCA
Having served the State of Washington for nearly 15 years, I have a passion for public service, specifically with improving work processes to support the health care delivery system, and those in need of our critical services. I am thankful every day that I am surrounded by so many other inspiring individuals who truly believe in the work we do, and who find innovative ways to tackle some of the most challenging and impactful situations facing our families, friends, and communities.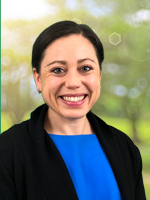 Catrina Lucero
Deputy chief financial officer, Financial Services Division
Catrina provides oversight of the agency's financial operations, including external relations, quality assurance, and staff development. Prior to joining the Health Care Authority, Catrina spent seven years as a nonpartisan senior fiscal analyst for the Washington State House of Representatives providing staff support to the Appropriations committee for health care related issues.
Why she works for HCA
Health care is a fascinating and complex issue that affects us all. Working for the HCA gives me the opportunity to work on a diverse and challenging set of topics that directly impact the residents of Washington.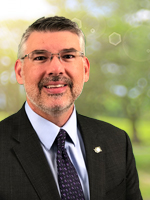 Jason McGill
Assistant director, Medicaid Program Operations and Integrity
Jason serves the state through public leadership for our Medicaid program operations, including joint stewardship of the program key elements such as Medicaid managed care oversight and program integrity. Working across divisions, he is leading managed care strategic planning and working on establishing performance metrics along with other major tasks of managing this large program. He previously served two Washington governors as senior health policy advisor. He led the Governor's health and related strategic vision, goals and policy initiatives. His service has spanned critical times: the deep recession to implementing the Affordable Care Act that has resulted in expanded Medicaid and exchange health coverage to more than 800,000 Washingtonians. Jason worked in private law practice for several years before joining the Attorney General's Office where he was lead counsel and represented the health care-related programs of a major state agency, and later managing the agency program.
Why he works here
I have had the privilege of working with the amazing people at the Health Care Authority for more than a decade. HCA is an employer of choice. We not only treat people right, we serve the most vulnerable in our communities. These are core values for me as a public servant, and I enjoy working in the intersection of health care, policy, budget and operations.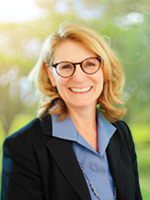 Mich'l Needham
Chief policy officer, Policy Division
Mich'l oversees policy innovation and new projects seeking to transform the health care delivery system. The Policy Division also oversees legislative relations and supports policy and program development throughout the agency. Before joining HCA in 2017, Mich'l most recently served as the senior policy analyst for the Senate Health Care Committee overseeing federal health care issues, including Medicaid and the Health Benefit Exchange, as well as commercial insurance.
Why she works for HCA
I am passionate about the opportunities to improve access to health care, while working on options to reform the delivery system and payment of care. HCA offers a great opportunity to influence health care purchasing and work with a range of dynamic issues.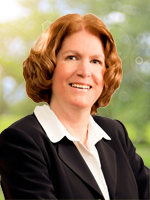 Cathie Ott
Information technology strategic advisor to the director
Cathie provides strategic guidance and support to leadership on a variety of information technology initiatives. She coordinates with clinical, policy, IT, data teams, and other Health and Human Services agencies, to develop strategies that enhance systems, improve eligibility functions and service delivery, and support value-based purchasing. Prior to taking on this role, Cathie led the development, implementation and operations of ProviderOne, our state's Medicaid Management Information System as well as other related ProviderOne functions.
Why she works for HCA
I have the chance to be involved every day in the development of creative strategies that address challenging issues and ultimately impact the ability of Washingtonians to access public services.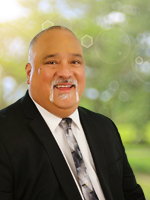 Scott Palafox
Deputy director, Employees and Retirees Benefits Division
Scott oversees the teams responsible for communications, rules and policies, outreach and training, benefits eligibility appeals, account maintenance, and the customer service section for retirees and self-pay members. He has worked for HCA since 2002, first in the Medicaid program, and transferred into the PEBB Program in May 2014 as the Section Manager for the Portfolio Management and Monitoring section.
Why he works for HCA
The health care industry is constantly evolving, so I look forward to coming to work each day to face the challenges brought forth by new initiatives, and engaging in discussions on how we can continue to help improve the overall well-being of our members and their families. It's also important to recognize the differences in the health care needs for those we serve, to ensure we are making the best decisions with the best outcomes.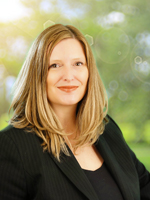 Annette Schuffenhauer
Chief legal officer
Annette has served as HCA's chief legal officer and executive leader of HCA's Division of Legal Services (DLS) since 2013. DLS is responsible for agency-wide rule making, administrative policies and procedures, contracting/purchasing/procurement, adjudicative hearings, enterprise risk management, and legal services.
Why she works for HCA
I choose to work at HCA because I have a passion for ensuring that our customers receive quality health care through the various programs we administer.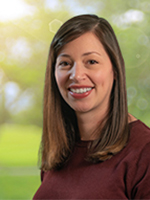 Kennedy Soileau
Deputy chief communications officer
Kennedy joined HCA in 2016 as health transformation communications manager. She became deputy chief communications officer in 2018, offering strategic guidance for the agency's legislative, tribal, clinical, and behavioral health communications efforts, as well as Healthier Washington, a statewide vision to transform the way whole-person care is provided in Washington State. Prior to joining HCA, Kennedy was the associate director of communication for the Oregon Association of Hospitals and Health Systems. She began her career as a journalist.
Why she works at HCA
I love helping translate our complex health system so that people can access the care they need when they need it.
Keri Waterland
Assistant director, Division of Behavioral Health and Recovery
Keri Waterland  joined HCA in May 2019. Prior to that she was with the Washington State Senate for two legislative sessions working with the Human Services, Reentry and Rehabilitation Committee. Prior to her work with the Senate, Keri served in a variety of clinical and executive administrator positions with the Department of Social and Health Services, and the Department of Corrections.
She started working for the state 10 years ago as an intern at Western State Hospital.
Why I work at HCA
I honestly believe that every person is entitled to receive support, services, and interventions to aid in living their best and healthiest life. I am passionate about ensuring that those support, services, and interventions are inclusive of behavioral health, and acknowledge that behavioral health care is health care. In order for someone to be truly healthy, we have to address the whole person, as well as the stigma and misunderstanding are that are common around behavioral health. I am excited to continue to bring the behavioral health perspective into the discussion.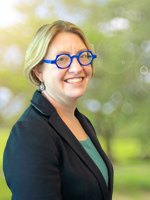 Dr. Judy Zerzan
Chief medical officer
Judy is a general internal medicine physician and is passionate about state level health policy. She has served as chief medical officer for the Colorado Department of Health Care Policy and Financing. She has extensive experience in designing and implementing benefits, specifically in Medicaid programs, and was instrumental in implementing the Affordable Care Act (ACA) in Colorado.
Judy is focused on building on and aligning work including value-based payment models, the state's Medicaid Transformation initiative, health equity, collaboration with stakeholders, and innovative use of data.
Why she works at HCA
States are where the action is! HCA positively impacts the health of Washingtonians with our innovative work for Medicaid and state and school employees. I like working to solve hard health care problems with smart dedicated staff.