Work at a place that is mission-driven and cares about those we serve.
Apply today at careers.wa.gov!

Innovation
Innovation
Leading sustainable advancements in healthcare
Stability
Stability
Creating reliability in today's healthcare environment
Benefits
Benefits
Providing a total work/life benefits package, and workplace opportunities
Stewardship
Stewardship
Ensuring Washingtonians healthcare as a trusted steward of public funds
Voices of HCA
Executive leadership team
Sue Birch talks about her background as a nurse, her home state of Colorado, and what motivated her to make the move to Washington to become HCA's Director.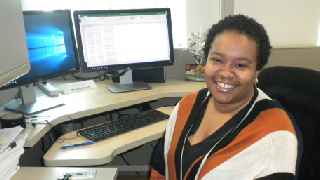 Miranda Boyd, HR intern
"My goal while we're here in Washington is to eventually find full-time employment with the state, and one day become a dentist."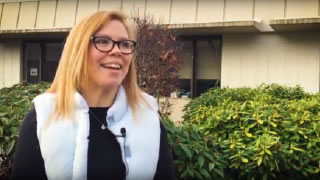 Julie Liles, community based specialist
Julie Liles, located in Shelton, shares with us the work she does and why it's important to her.
Communications division
Deborah Morris (center) shares her story about how she came to be a graphic designer at HCA.
Medicaid Program Operations and Integrity
Stefanie Zier shares her experience participating in the HCA Infants at the Workplace Program with her son, Finn.
Medical Assistance Customer Service Center
Libbi Watson shares her experience about working at HCA with a disability.