Kaiser Permanente of Washington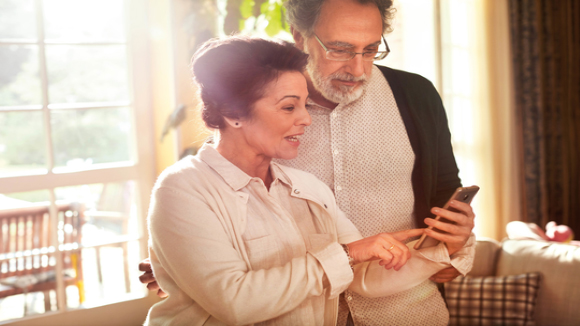 About Kaiser Permanente WA
Kaiser Permanente is one of the nation's largest nonprofit health plans, providing high-quality, affordable health care services and working to improve the health of our members and the communities we serve.
Quality care with you at the center. Your personal physician is a key advocate for your health. You can choose your own doctor with Kaiser Permanente or a contracted community physician and, working together, you'll make decisions about your health and coordinate your care journey.
When you choose care at Kaiser Permanente, our doctors, medical facilities, pharmacies, labs, and health plans are all part of one organization. They're connected to each other, and to you, through an electronic health record system so you get informed, personalized care. We work closely with our community network providers to provide our members a similar level of coordinated, high-quality care.
World-class specialty care. When you're dealing with a serious health issue, your health becomes the center of your world. That's why you're at the center of everything we do. With our plans, you get excellent care from top-notch doctors across a wide range of specialties.
Your care, your way. When it comes to the way you get and manage your care, you have many options in addition to emailing or seeing your physician. These include virtual care, online visits, telephone visits, 24/7 online care chat instant messaging with a clinician, consulting nurse, and walk-in clinics.
With Kaiser Permanente, you can choose how, when, and where to get care for you and your family.
2022 information
Plan details
Kaiser Permanente WA Original Medicare

When you choose Kaiser Permanente's Original Medicare (HMO) health plan, you get high-quality care and coverage — all in a single plan that offers great value. The Core network consists of our high-quality Kaiser Permanente medical groups and connected community providers.

We make joining Kaiser Permanente WA easy. Get help choosing a doctor, transitioning your care and coverage, and finding resources to meet your needs in retirement.

Convenient ways to get care and cost savings for 2022

24/7 consulting nurse helpline and Care Chat for real-time advice online at no cost to you.
Acupuncture, chiropractic and massage therapy benefits.
Coverage for emergency and urgent care while traveling.
Vision and hearing benefits.

Coverage documentation

Kaiser Permanente WA Medicare Advantage

When you choose Kaiser Permanente's Medicare Advantage health plan, you get high-quality care and coverage — all in a single plan that offers great value. Join Kaiser Permanente and you'll be in good company — in 2017, 96 percent of existing Kaiser Permanente Medicare Advantage members in Washington chose to stay with us when it came time to make a health plan choice.

Convenient ways to get care and cost savings for 2022

24/7 consulting nurse helpline and Care Chat for real-time advice online at no cost to you.
Silver&Fit fitness center memberships — which include access to a network of premium fitness centers for select plans and counties (see plan for details).
Acupuncture, chiropractic and massage therapy benefits.
Coverage for emergency and urgent care while traveling.
Vision and hearing benefits.

Coverage documentation