Kaiser Permanente Northwest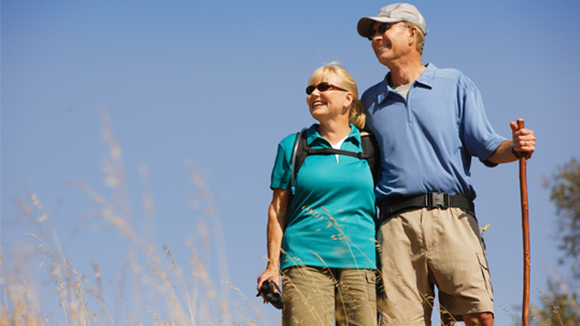 About Kaiser Permanente NW
Kaiser Permanente is one of the nation's largest health care providers and nonprofit health plans. Our expert and caring medical teams strive to focus on members' total health and are dedicated to high-quality, affordable health care services. We work to improve the health of our members and the communities we serve in Oregon and Southwest Washington.
We combine care and coverage — which makes us different. Your doctors, hospitals, pharmacy, labs, specialty care providers, virtual care providers, and health plan all work together to help make getting the right care more convenient. Your care meets you and your family where you are, because it's centered around you.
Our plan options let you decide whether you prefer a higher monthly premium with lower costs when you receive care, or a lower monthly premium with higher costs when you receive care. Your plan also offers:
Preventive care, such as health screenings, physical exams, vaccinations, and scheduled phone and video visits, are no additional cost to you. 
You'll have access to exclusive wellness resources such as healthy lifestyle programs, online wellness tools, personal wellness coaching, and health classes. And free Silver & Fit gym membership.
You can schedule appointments and view lab test results online or through the Kaiser Permanente app.
You can skip the trip to the pharmacy and get most prescriptions mailed directly to you with no-cost shipping.
You are covered when traveling in the U.S. or anywhere in the world.
2023 information 
Kaiser Permanente NW Senior Advantage

A Kaiser Permanente Medicare health plan is a great way to keep the value, quality, and service you enjoy now:

Stay with the health care team you know and trust. And get hospital, medical, and prescription drug coverage, all in one plan — it's more coverage than Original Medicare alone.
Skip the hassles of switching. Stay with Kaiser Permanente for your Medicare health plan coverage and you won't need to locate new facilities or transfer medical records.
Feel confident with a Medicare health plan that has earned high ratings.1 With our plan's high ratings for quality, service, and member satisfaction, you can rest assured that you'll be well cared for.

1 Every year, Medicare evaluates plans based on a 5-star rating system. In 2021, Kaiser Permanente Northwest received 5 out of 5 stars.

Coverage documentation