Welcome to Washington Apple Health booklets have moved online!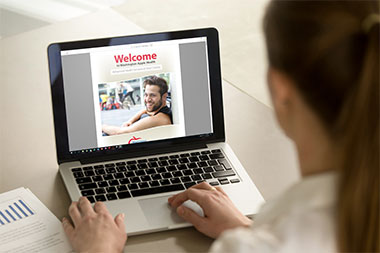 As of early April, new Washington Apple Health (Medicaid) clients no longer are automatically mailed a Welcome to Washington Apple Health booklet.
Apple Health clients will now receive a standalone letter sharing how to view their covered services and benefits online. The new letter will include names of covered household members and their managed care plan.
Why are we making this change?
New Medicaid managed care rules from the federal Centers for Medicare and Medicaid allow states to notify clients of the availability of their booklet rather than automatically mail it to each client—as long as clients can request a printed copy at no charge.
This change in rules reflects today's practice in the health insurance industry—online access to benefit booklets. The five managed care organizations under contract with HCA to serve the majority of Apple Health clients already emphasize online access to benefit booklets, as do our PEBB Program contractors.
The number of Apple Health clients with online access through computers, tablets, and smart phones has dramatically increased in the last 10 years. We believe this change will give clients choices while reducing costs, in preparation for new communications to Apple Health clients in counties changing to integrated managed care in 2019 and 2020.
How do clients access booklets online?
Visit the Apple Health client booklets page to access the four available booklets in the top 14 languages in WA state.
How do clients request a printed booklet?
Call 1-800-562-3022 between 7 a.m. and 5 p.m., Monday through Friday (except holidays) to request a printed booklet. The name of their particular Welcome booklet is listed in the letter clients receive when they start Apple Health coverage.