New Medicare cards coming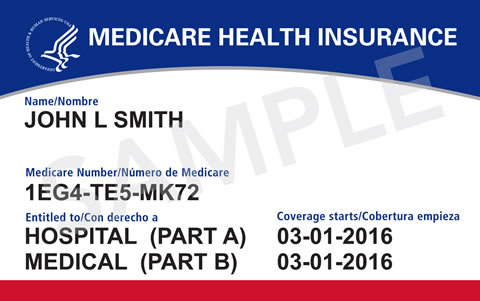 People with Medicare will get a new Medicare card between April 2018 and April 2019. Washington residents will begin receiving their new cards sometime after June 2018.
What's different
The new card has a Medicare number unique to you, instead of your Social Security number, to help prevent identity theft. Your new card will automatically come to you—just make sure Social Security has your most up-to-date address. You can change your address on the Social Security website. New cards do not affect your benefits or coverage.
For more information, visit the Your Medicare card webpage on medicare.gov.
Public Employees Benefits Board (PEBB) Program members, read FAQs about this change.
Watch out for scams
The Office of the Insurance Commissioner (OIC) has learned that scammers are trying to use the new Medicare cards to steal your identity. Don't give out your Medicare number or Social Security number over the phone or email, even to someone who claims to be from Medicare. Learn more about how to protect yourself from identity theft.