New mother and baby have healthy start thanks to Apple Health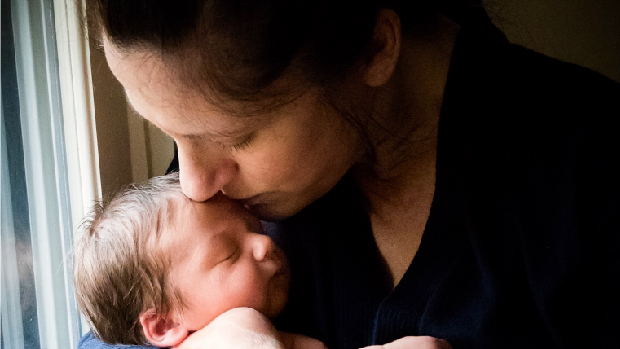 Natasha Dworkin
When Natasha discovered she was pregnant in February 2018 at the age of 46, it was a complete shock to her and her partner.
She had spent her entire adult life believing she could not conceive, due to a health condition diagnosed when she was 22.
Her surprise pregnancy brought many questions. She wondered what it would be like to raise a child later in life, if she could afford to raise a child, and more immediately – how would she pay for maternity care, postpartum, and newborn care?
Fortunately, Natasha was already well-positioned to embark on this new journey with quality medical care for both herself and her unborn baby, since she had Washington Apple Health (Medicaid) coverage.
She found out maternity care, delivery, postpartum care, and her baby's pediatric care would be 100 percent covered by Apple Health. This was a huge relief to Natasha then, and still is now – 10 months later – having recently welcomed her son Finn into the world.
"Knowing that Finn will have excellent, attentive health care as we all enter a new future together continues to be a major source of solace for myself and my family," she said.
Wondering if you're eligible for free or low-cost coverage? Check out the Apple Health eligibility requirements or apply online today.