Apple Health for Kids provides relief for new parents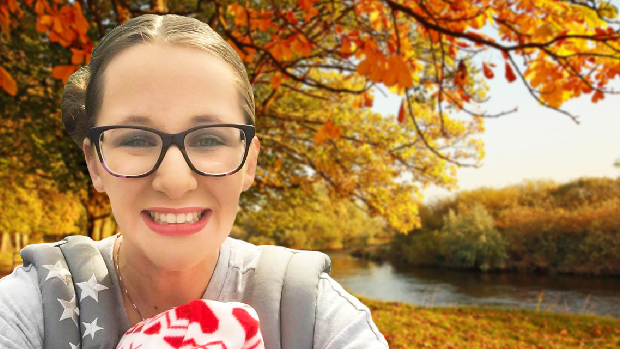 Kayla Wahl
Kayla Wahl and her husband had their first child in September 2017. Being able to afford health insurance after the birth of their newborn was a huge concern. Though they both had employer-provided health insurance, adding their daughter would cost an extra $200 per month, a significant expense on their limited income. Kayla's mother heard about Washington Apple Health and Kayla applied for her new baby on Washington Healthplanfinder.
"I was surprised to know her health insurance was 100 percent covered," Kayla said. "We thought we'd have to pay a small monthly premium. They took our incomes and my outstanding student loans into consideration. It was a complete blessing."
With Apple Health, their baby gets comprehensive health care coverage, and helpful Department of Health mailing reminders about her daughter's well-child checkups and milestone tracking. Watch Me Grow Washington is our state's immunization and well-child visit reminder system and is available to all parents and caregivers for children up to 6 years old.
All her daughter's doctor visits are fully covered by Apple Health, as were the hospital bills from her delivery.
Apple Health allows clients to apply for retroactive health coverage, where past bills for covered medical services within a certain time may qualify for reimbursement. Families must remain income eligible for coverage.
"I haven't had to worry about her insurance ever since," Kayla said. "At some point, we will have to get off Apple Health since our income, hopefully, will outgrow the requirements. However, it has been an amazing thing to have as we start our family. I never knew it existed, but I'm so glad it does!"
Apple Health provides health care coverage for more than 850,000 children in Washington State.
To find out if your children qualify, apply online or learn more about free or low-cost health coverage.