Apple Health client inspired to help others access health coverage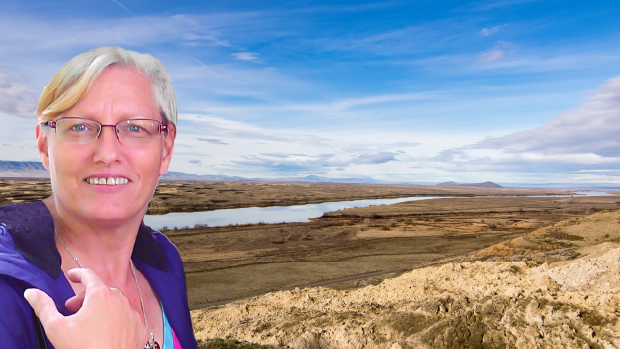 Ronni, mother of six, knows what it's like to not be able to afford the resources her family needs. When she lost her income due to a work-related injury, she became homeless with her 1-year old son. Over the next several years her Washington Apple Health (Medicaid) coverage offered stability. She found quality health care and a doctor who supported her, through a medical crisis. Ronni's personal experience inspired her to help others access health care coverage.
With the implementation of the Affordable Care Act (ACA) in 2014, Ronni had the opportunity to became a Washington Healthplanfinder assistor and help homeless individuals sign up for Apple Health coverage. Today, she applies her experiences as a community health worker and certified crisis counselor at her local Accountable Community of Health (ACH). Here are a few stories from individuals Ronni has assisted.
While doing outreach, Ronni met a homeless individual with health complications from untreated cancer. He needed help understanding why his Apple Health benefits weren't active. Ronni reenrolled him in Apple Health so he could get the surgery he needed. He told her that without health coverage and the support she provided he wouldn't have made it.
A mother and son had been homeless for two years. The son's behavioral health care needs made it difficult to maintain their housing. Through the Foundational Community Supports (FCS) program they found stable housing in their community. The supportive housing element of the FCS program allows Ronni to advocate for them by assisting with landlord relations and crisis management.
During the pandemic, Ronni uses telehealth to help Apple Health client's access COVID-19 testing and treatment resources. Telehealth is the standard method used for her peer counseling appointments, reserving in person visits for individuals experiencing a behavioral health crisis. Ronni shares that connecting with others virtually reduces feelings of isolation in her clients.
Since the ACA, more than 800,000 new individuals have received Apple Health coverage. Programs such as Foundational Community Supports allow Ronni and other community health workers help clients access these benefits. This aligns with her ACH's vision of being a vibrant, healthy community in which all individuals, regardless of circumstances, have the ability to achieve their highest potential.
Free or low-cost health care coverage may be available to those whose finances are impacted by recent events. See if you're eligible for Apple Health coverage. Enrollment is available year-round. You can apply online at Washington Healthplanfinder.