Certified peer helps individuals find and keep housing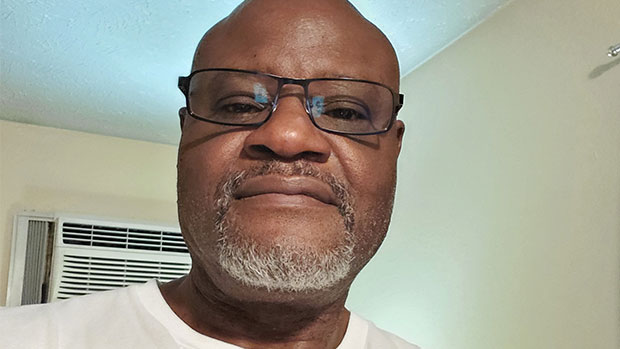 Terry Britt helps individuals find and maintain stable housing through the Housing and Recovery Through Peer Services (HARPS) program. Terry is resourceful, tenacious, and great at his job as a peer counselor. He also has a legal history. In 2018 Terry was living in a halfway house, recovering from cancer, and earning his peer counseling certification. After getting certified, Terry faced stigma for his mental health issues and for having served time in prison. Although many behavioral health agencies reached out to Terry with available peer positions, his background would often prevent him from getting hired.
Society stigmatizes individuals with legal histories and often prevents individuals from getting a job or finding permanent housing. Employment and housing are integral pieces of recovery. In 2019, the Legislature passed a measure stating that an agency cannot automatically deny a certified peer counselor employment for certain criminal offenses.
Terry's first job as a certified peer counselor was for Pioneer Human Services. Pioneer was a great way for Terry to gain experience working as a peer. When Terry received an offer to work as a peer for the HARPS team, he knew that was a great opportunity he didn't want to miss. Shortly after giving notice to Pioneer and accepting the job offer at the new agency, Terry was notified that the job offer was rescinded due to information in his legal history. Terry attempted to return to his previous position, but that job had already been filled.
Terry reached out to the agency who had rescinded their employment offer to see what he could do to change their minds. The agency gave him a list of tasks to complete to be reconsidered. Never one to give up, Terry contacted the program manager for the HARPS program within HCA's Division of Behavioral Health and Recovery (DBHR). She worked with the peer support program administrator to draft a formal letter providing confirmation of Terry's credentials as a certified peer counselor and explaining the qualifications and certification process for peer counselors in Washington. The letter also addressed the legislation that makes it illegal to deny applicants with certain offenses.
Terry shared the letter with his new employer, who promptly rehired him. Terry now helps individuals with disabilities find stable housing. Terry loves to see people who were helped years ago still maintaining their housing. He uses his experience with substance use disorder, mental health issues, and prison to understand what his clients are going through and to be a role model.
"You're not going to be able to help everybody, but if you save one life, I think it would be worth it," he said. To learn more about becoming a certified peer counselor, contact peersupportprogram@hca.wa.gov.