Preadmission Screening and Resident Review (PASRR)
Preadmission Screening and Resident Review (PASRR) is a federally required screening of all individuals who are being referred to Medicaid-certified nursing facilities (NF). As a condition of approval of the Medicaid state plan, each state is required operate a PASRR program.
The Washington State PASRR process includes two levels.
On this page
Level I
Individuals are first screened to determine if they:
Have a serious mental illness, an intellectual disability, or related condition.
Are being admitted to the appropriate level of care.
Need specialized services, or less intensive services.
Who completes the Level I?
Level I is completed by the referring party, usually the referring hospital or physician.
Where can I get the Level I form?
You can download the form on our website: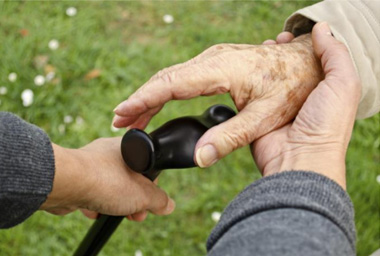 When should the Level I be completed?
The Level I should be completed as soon as NF placement is considered. 
Indicators of SMI or ID/RC require follow up by the mental health (MH) PASRR evaluator or the ID/RC PASRR evaluator prior to NF admission.
What do I do once completed?
If the Level I screening is positive for a ID/RC:
If the Level I screening is positive for an SMI:
If the Level I screening is positive for both SMI and ID/RC:

​Two referrals must be sent.
Note: Additionally, a copy of the completed Level I must be sent to the receiving nursing facility (NF).
Level II
The Health Care Authority (HCA) contracts with PASRR evaluators to complete the Level II process. Evaluators must pass a background check and meet education and training requirements before they can perform Level II assessments.
For each Level I that is positive for MH, a PASRR MH Evaluator must decide whether a Level II Evaluation assessment or a Level II Invalidation should be completed. 
To learn more and for contact information for the contractor in your area, download the Quick Reference Guide and contractor information map.
PASRR training
Learn how to be a PASRR Star
In this short video (6:36), Jennifer, one of our King County evaluators discusses the Level I and Level II from the Washington State Mental Health Division of PASRR.
Information for hospitals, medical offices, and nursing facilities
A comprehensive overview of PASRR, including what PASRR does, how it works, how to refer, and how to complete the PASRR Level I form.
Level I best practices
Best practice guidance for PASRR evaluators when completing a Level I screening.
Level II training for mental health evaluators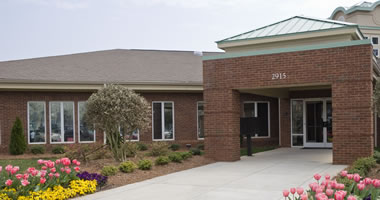 Explanation and instructions for mental health evaluators completing the Level II form.
Can I get training at my facility?
Yes! To request a training in your Washington State facility or community:
Contact the contractor in your region.
Contact
For all Washington MH PASRR Level II inquiries, contact the contractor in your region first. Use the contractor informational map located on the Quick Reference Guide for phone and fax numbers.
Elizabeth (Beth) Loska
BH PASRR program manager
Email: elizabeth.loska@hca.wa.gov
Phone: 360-725-1478
Maureen Craig
Medical assistance program specialist 1
Email: Maureen.Craig@hca.wa.gov
Phone: 360-725-1107
PASRR program
Fax: 360-507-9230
If you are a Medicaid Certified Nursing Facility, and need a copy of the Washington PASRR MH Level II assessment that was completed on an individual who is or was in your facility, contact the contractor for your region first.
Contractors may direct you to:
Maureen Craig
Medical assistance program specialist 1
Email: Maureen.Craig@hca.wa.gov
Phone: 360-725-1107
The following information will be needed on each inquiry:
Individuals full name
Date of birth
Your name
Your facility
City and county your facility is located
If located out of the state of Washington, please include full address and attach the completed Level I
Do you have a Notice of Determination for that individual? If yes, date of NOD
Do you have the PASRR Level I? If yes, date of Level I