May is National Mental Health Month
One in five people are affected by mental illness. During the month of May, the Health Care Authority's (HCA) Division of Behavioral Health and Recovery (DBHR) works to raise awareness about mental health. The goals include:
Raising awareness,
Fighting stigma,
Providing support, and
Advocating for policies that support people living with mental illness.
Support of Washington State
Governor Jay Inslee signed both a Mental Health Month Proclamation and a Children's Mental Health Day Proclamation. These proclamations illustrate Washington State's commitment to a recovery-oriented system of care.
Children's Mental Health Day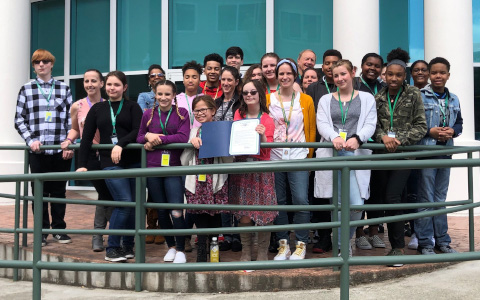 May 6 was Children's Mental Health awareness day. This year's theme was "Suicide Prevention: Strategies That Work." Suicide is the second leading cause of death in our state for youth ages 10-24 years. 
HCA is working on a communications plan to help end stigma and improve access to mental health in youth.
The communications plan includes:
A resource guide posted to the HCA website that is focused on mental health resources for youth.
A monthly blog, focused on youth mental health issues.
The crisis lines and recovery help line being listed to all areas of HCA's website.
Ongoing work towards creating additional mental health resources that are accessible to Washington youth.
Find out more about Children's Mental Health Day on the Substance Abuse and Mental Health Service Administration (SAMSHA) website.
What you can do
It is ok to not feel ok. If you or someone you know needs help, you can text HOME to 741741 from anywhere in the United States, about any type of crisis, 24/7. A live, trained counselor receives the text and responds from a secure, online platform and will connect you with a crisis counselor in your area. View a listing of each county's crisis lines.