Value-based payment aligns with what providers have been doing all along to reduce risk, improve services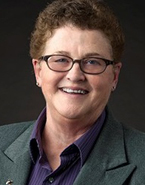 Schwabe Williamson & Wyatt
After decades spent trying to control the cost of health care by limiting payments for episodic care, the federal government – which has long been the key payer and player in our system – is taking a step intended to fundamentally alter the ways we provide and receive health care. That step is "value-based purchasing," a simple term that aims to shift our payment system from a concentration on encounters and procedures to a concentration on results and well-being.
Value based payment will reimburse providers based, at least in part, on the improved health of their patients. By looking to improved health as an expected outcome for individuals in our health care system, value-based purchasing can ultimately unify the activities health care providers have historically used to limit their financial risk, improve services and obtain reimbursement, including legal compliance, peer review, quality improvement and auditing/monitoring programs. Value-based payment will, that is, bring quality fully under the compliance umbrella.
Compliance = Fiscal Responsibility
Health care providers have long recognized that compliance is required to minimize financial risk. For example, compliance with billing requirements helps to promote financial stability by preventing recoupments and potentially catastrophic upcoding or other improper billing practices. Compliance with physician self-referral prohibitions and anti-kickback laws prevents government investigations and civil or criminal penalties. Compliance with applicable standards of care can safeguard providers in the event of unanticipated or negative outcomes. These efforts, however, have typically occurred in specialized "silos," without any recognition of their inherent combined potential to improve the quality of care furnished by the provider. 
Now, things are changing. Providers must realize that a serious movement has occurred in the industry. We're moving away from the 'old' compliance paradigm of separately managing billing, clinical, documentation, and reimbursement systems. The "new" reality is that payers recognize that the behaviors that result in noncompliance in any area also affect quality of care, and that unifying a provider's compliance activities will, if those activities are effectively implemented, necessarily improve the quality of care and enhance patient outcomes.
Providers must therefore move toward enforcing quality delivery of medical services that are correctly accounted for, documented, billed, and audited. The new compliance and quality paradigm will demand that leaders remain accountable for traditional activities like billing and reimbursement, while assuming additional accountability for Peer Review, Quality Assurance, and Quality Improvement programs.
Compliance = Quality
Unifying compliance across organizations will require reeducation for governing bodies, managers, nurses, physicians, and staff throughout the organization. It will also require compliance-type accountability systems across the organization. In the hands of motivated and effective leaders, institution of these "compliance based quality programs" can positively influence behavioral change in the organization, from the top down. Leaders now have a perfect opportunity to consider future quality and compliance actions to optimize quality and thereby minimize risk and enhance financial stability.