Patients empowered when given information on options and risks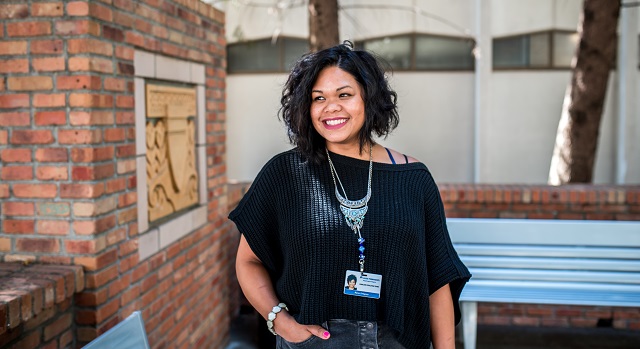 Rena Ortigoza had an important decision to make and she couldn't put it off for long.
The Kirkland mom and her husband were expecting their third child, a boy. Her first child had been delivered by cesarean section. But two years later, when her second child was born, Rena did not need a cesarean.
"Being that I had had a successful delivery both naturally and surgically it was hard for me to decide whether to have surgery again or whether to go naturally," Rena said. "I was looking up information on the internet, looking at blogs, and websites like WebMD, but I didn't feel like I was getting answers."
Rena mentioned her dilemma to her supervisor at Kaiser Permanente in Seattle, where she is an administrative coordinator for clinical improvement. Her supervisor put her in touch with an internal team that was working on materials for moms in her situation. 
"When the team offered me the draft of what they wanted to publish it was so helpful and really put me at ease with my own decision," Ortigoza said.
Washington has taken steps to help health care consumers talk with their providers before making decisions about their care. In 2016, the Health Care Authority announced its first four patient decision aids (PDAs), making Washington the first in the nation to formally review, certify and use decision aids.
"Patient decision aids allow me to have a very different discussion with my patients. I use them all the time," said Dr. Matt Handley, a Kaiser Permanente medical director for quality. "PDAs do an excellent job at risk communication, helping patients get a clear understanding of the benefits and risks of different treatment options, including choosing not to pursue definitive treatment."
For Ortigoza, the decision aid delivered peace of mind as she proceeded with a cesarean birth for her son. "The PDA did answer some questions I'd had in my own head," she said. "When I talked to my husband and went back to talk to my providers I felt absolutely comfortable with my decision."
Healthier Washington Linkages
Healthier Washington seeks to empower people by increasing their health literacy, which allows them to make educated decisions about what benefits to choose, when to use care, and whether to obtain certain procedures. Patients should be able to seek information through positive interactions with their providers in order to make informed decisions that take into account their personal preferences and values.