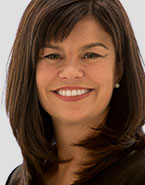 At Better Health Together, we've spent the last year and a half as an Accountable Community of Health (ACH) hosting conversations between service providers, health care professionals, managed care organizations, and community members to gain a better understanding of the unique health needs across our region's diverse communities. The first thing we learned is that our region is full of incredibly passionate people doing amazing work to combat health disparities and improve the lives of some of our most vulnerable community members every day. When asked then why our region still had some of the worst health outcome rankings in the state, one central need presented itself over and over: a need to "coordinate the coordinators."
The movement towards value based purchasing will accelerate a much needed culture shift for health improvement, where providers for the first time will see their payment dependent on whether or not their patients get healthier. We know now that health isn't just about going to the doctor, in fact the biggest influencers of a person's health are their environment, behaviors, genetics, and social circumstances.
Now, it is hard to imagine a diabetic patient adhering to a doctors request to eat better if they live in a food desert without access to affordable, healthy food. It would be hard to expect a patient to take their meds regularly, if they don't have transportation to the pharmacy or even a safe place to live. Holding providers accountable to patient outcomes will only work if there are mechanisms that can connect those patients to the social supports they need to make the healthy choices.
This is the true value-add we see for the ACH – linking these social determinants to the clinical care system, so people are wholly supported in the things that actually make us healthy and not just managing illness. Our ACH is leaning into a new role as leading a community-based care coordination hub, that makes sure services are connected in a way that supports patients and provides highly accountable, quality driven pathways. We know that by having a regional system view, and working to better connect services across sectors and counties, we can reduce duplication and address gaps in care to design a system that better supports all of us in making our region the healthiest region in the state. Here's to the tenacious problem-solvers in Eastern Washington that are committed to radically improving the health of our region!