Mash-up of likely and unlikely partners will make our region healthier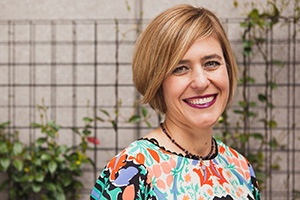 For nearly 18 months as the Cambia Grove Executive Director, I have been traveling across the country—and even outside of it—to evangelize about the need for health care to change the way we innovate to bring new solutions to market. At a recent Washington State Health Information Management Systems Society (HIMSS) conference, I joined colleagues as we spoke about collaboration becoming the new innovation, an idea that has driven our work at the Cambia Grove since we launched the space in March 2015. My discussion at HIMSS and later in Vancouver, B.C. at the Canadian Institute's Canadian Healthcare Infrastructure West conference focused on case studies of successful partnership currently happening across Cascadia. The examples involved new ways of doing business and creating new processes among companies to drive value.
Cascadia has earned its reputation as a hub for technology, retail, outdoor and athletic apparel, coffee, aerospace, and timber/manufacturing by incorporating the best aspects of its economic culture and adapting intelligently to meet emerging needs. We need this for health care. This is the heart of our tagline here at the Cambia Grove: Convene. Identify. Catalyze.
One of the more fruitful collaborations we've embarked on has been with the Rural Health Innovation Accelerator Committee, launched through the Healthier Washington initiative.
Healthier Washington convenes stakeholders, builds awareness of the barriers to progress toward achieving the Triple Aim in our state to improve health outcomes. The Health Innovation Leadership Network (HILN), a 50-person board comprised of providers, business, health plans, consumers, community entities, governments, tribal entities and other key partners from across the state that convenes on the initiative's behalf every two months. I served as the Rural Health Innovation Accelerator Committee Co-Chair, and our committee was tasked with moving forward the dialog around and trajectory of rural health innovation with a workgroup consisting of volunteers, policymakers and other stakeholders.
Our Committee developed a report to inform the state of seven key initiatives policymakers and the Health Care Authority (HCA) could take to bolster rural health innovation by 2022. We had a large amount of leeway to develop a deliverable, and decided to create a compendium of the findings of the time we spent investigating opportunities to improve rural health. The report argues that the business case is real for Washington business leaders, innovators and policy advocates to invest in rural health. Recommended initiatives focus on health and health risk assessments, implementing virtual care models, renewing a focus on patient satisfaction measures, industry technology transformation, and renewing the emphasis on helping rural populations achieve health outcome equity with their less rural counterparts.
Our state's rural populations are some of the most vulnerable populations in the state when it comes to health care, and forces like market consolidation threaten to dramatically reduce access—a problem that the standard approaches to delivering care have not been able to resolve. Our committee, which included rural health specialists and the tech community, coalesced around a shared interest in learning from each other. The tech committee members—who brought a strong entrepreneurial mindset, and others from Seattle's business community, learned about how their work can be applied in places where we don't always think of innovation bearing fruit.
Our ability to convene this group as part of our connection through the HILN shows exactly how crowd-sourcing the development of solutions in health care drives better outcomes. The HCA's courage to support this mash-up of likely and unlikely partners and give us a mandate and allow us to work without restrictions was admirable—and played a huge role in allowing us to get creative, the type of injection of creativity that new solutions require.
The investments we see in new collaborations and unique partnerships between the health care and technology industries are a direct reflection of the acknowledgement that old ways and old thinking coupled with selfish incentive alignment in health care serves no one well. Across Washington State and beyond we can identify common opportunities to increase efficiency, create experiences that reflect the convenience consumers now expect, and help the industry benefit from new technological tools.  
Collaboration can drive solutions in health care just like it has for other industries. If health care organizations can find ways to pursue transformative change with likely and unlikely partners, people will experience outcomes that reflect the promise of improved health care for all.