Housing is the best medicine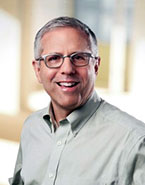 Deputy Director for Strategy, Planning and Management
Bill and Melinda Gates Foundation
Imagine a future in which a patient walks into a health clinic, and after a brief conversation with a doctor, the physician reaches for her prescription pad and writes, "1 unit, permanent housing with flexible supportive services."  She hands the scrip to her patient, who is able to have it filled as easily as an antibiotic. 
That's a prescription for health that could truly save lives. And result in significant cost savings in the primary care system. 
Twenty-five years ago, in the earliest years of the AIDS epidemic, health care and housing providers figured out that without housing, the health of people living with AIDS deteriorated far more rapidly than for those who had stable homes. AIDS Housing of Washington, now Building Changes, helped coin a critically important phrase that became a game changer in the fight against AIDS: "Housing is health care."
A quarter century later the phrase still rings true, and has expanded meaning in the challenging work of health care delivery to families, single adults, youth, the elderly and veterans.  Diagnosis and treatment of illnesses becomes exponentially more complex when the patient has no stable home. It becomes harder to reliably find patients, to administer care, and to follow up to ensure that treatment and medication protocols are being followed.
What might this look like in practice?  We can now envision this future, thanks to the five-year, $65 million competitive federal State Innovation Model grant secured by the Washington State Health Care Authority. This grant offers opportunities to think in new and innovative ways about "social determinants of health," the broad set of conditions in which we live and work, at home and with our families, including the air we breathe and the water we drink, that play a more important role in promoting long-term health than medical interventions.
The Corporation for Supportive Housing has demonstrated there is significant evidence to support the proposition that "housing is the best medicine." The challenge is to create partnerships between the housing and health care systems that prevent and reduce homelessness while simultaneously ensuring that families can access a range of care and supportive services that promote both health and safety, as well as pathways to stability and economic security.
The formula is basic:  Health starts where we live, learn, work and play.
Bringing the homelessness and health care systems into alignment won't be an easy task. The health care system is large, complex and faces priorities and challenges that dwarf the issue of homelessness in comparison. But that doesn't mean we shouldn't try. Integration of these systems has the potential to change lives – creating better opportunities for vulnerable youth and families – and we simply cannot wait.