Health equity must remain at the core of our work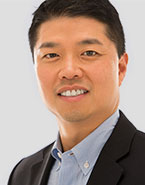 As we all know too well, our toughest social issues are not linear. They are extremely complex problems that require adaptive, multipronged solutions and there is no one lever we can pull that will improve the health of the community.
As problem-solvers, it is natural to be results driven. We approach the Triple Aim with excitement to explore best practices and innovative interventions that will drive better outcomes. However, it is not just what we can achieve but how we achieve it that will determine our success.
In a recent Empire Health Foundation blog, we featured some articles that have started some great conversations amongst our staff around the principles of Diversity, Equity, and Inclusion (DEI). In one article How Diversity Makes Us Smarter, the author highlights how decision-making groups with a diverse mix of participants perform better than homogeneous groups. This was true regardless of the skills and experience of group members, meaning the simple act of including diverse participation created a better environment for generating solutions. "When disagreement comes from a socially different person, we are prompted to work harder. Diversity jolts us into cognitive action in ways that homogeneity does not." 
Washington State is rapidly becoming more diverse. Upon looking at Census data in the seven counties of Eastern Washington that Empire Health Foundation serves, we saw that the school age population shows much more racial diversity than the overall population, meaning in the near future the make-up of our region will look quite different.
In fact, statewide this year's entering kindergarten class is already majority minority. How do we build solutions today, that will stand the test of continuing to support our diversifying population? How do we address health disparities now in a way that will continue to close gaps in care through the future?
For example, amazing work has been done across our state to combat the uninsured rate, which statewide was halved from 14.5% in 2012 to 7.4% in 2015. However, we have yet to see this increase in access translate to improved statewide health outcomes, signaling that many still face significant barriers to care, other than adequate coverage, which we need to overcome. To measure our progress on health equity, we cannot weigh access alone but must hold ourselves accountable to meaningful access that actually improves health outcomes for individuals.
To ensure better health, better care, and lower costs for all, a commitment to equity must be at the core of our work. We cannot hope for sustainable systems transformation without first working to understand the complex needs, relationships, and lived experiences of the diverse populations across our state. As we learn more and challenge predetermined assumptions, we build an environment of shared learning and trust that fosters better, more adaptable solutions that can be carried into the future. "Nothing done about me, without me."