Data crucial to transparency and successful health care transformation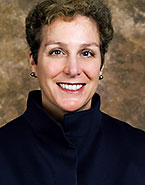 Washington Health Alliance
The Washington Health Alliance (Alliance) is proud to partner with the Health Care Authority (HCA) on the Healthier Washington initiative. We are pleased to have been a part of this effort from the very beginning, assisting with conceptualizing the initiative and helping to lead development of the initial SIM grant application. 
Like the HCA, the Alliance believes in public-private partnerships between state agencies and those in the field implementing the work. We also share a common commitment to the fact that all stakeholders – purchasers, providers, payers, union trusts, and consumers – must come together to effect change. No one group, no matter how large, can implement health care change on its own. It takes the collective power of all to improve health for Washingtonians.
The Alliance and HCA also share a common goal about the importance of transparency to move the market to value. By value we mean high-quality care and an excellent patient experience at a fair price.  Recipients of care need to become more savvy shoppers of health care to help move the market. Purchasers have an essential role in this process to educate their work force on how to shop for care and to design benefit plans that reward value by hospitals and doctors.
The Alliance believes that data is crucial for health care transformation in our state. Data that is complete, accurate and reliable, and that is derived from valid performance measures, is foundational for transparency. After all, knowing where there is opportunity for improvement (or successes than can be shared) is a necessary step for knowing where change needs to happen.
We have learned that as important as transparency from data is, it is not sufficient for transformation. The data must come from a respected source to move it to information that is comparable, validated, relevant and understandable.
Trusted information is essential to move the original data to action. Action includes such things as purchasing care in a different way that aligns provider payment with outcomes, benefit design that incentivizes consumers to choose wisely, and changing practice patterns among providers to ensure care is effective and evidence-based while avoiding wasteful use of resources.
By working to bring all of these elements of this continuum together, the Alliance is focused on achieving the Triple Aim: better health, better care and lower costs. We are proud to join HCA in this endeavor in our state.