Care coordination helps patient manage disease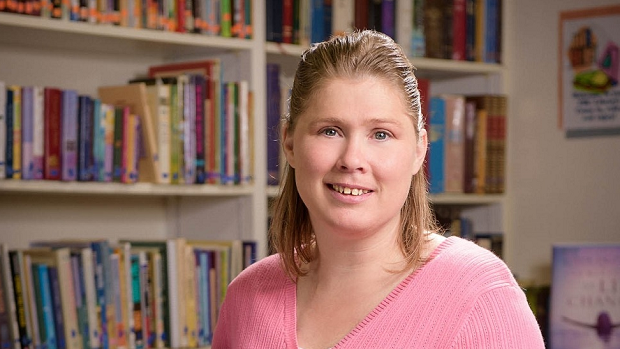 When she was nine years old, Mistelle Huskey experienced a near-fatal diabetic coma.
"The physician who saw me during my coma was diabetic and had a son who had experienced a diabetic coma, so he recognized it for what it was," Mistelle remembers. At the time, she had a 50/50 chance of surviving.
Not only did she live, she grew up and now has a family of her own.
But the road to survival hasn't been easy. Her appetite is almost nonexistent and she has developed diabetes-related conditions, including heart disease and failing kidneys. Constant trips to the hospital to control her blood sugar and related complications meant that she could be away from her family for as many as 12 days at a time and have as many as 14 hospital admissions in one year.
This challenging pattern continued until Mistelle was connected with the Care Coordination Team at Mason General Hospital & Family of Clinics (MGH&FC). The team thought her health and quality of life could improve with a continuous glucose monitoring (CGM) system.
"I have struggled with diabetes for many years, spending precious time away from my husband and two children," Mistelle said. "Prior to having the CGM, I was checking my blood sugars seven to 12 times a day and still not able to keep them within a normal range. My highs were too high and my lows were too low. I now wear the CGM all the time, which has an alarm to alert me when I am heading into the danger zones."
Care Coordination Services at MGH&FC include diabetes wellness educators, clinic and hospital care coordinators, dietitians and discharge planners. CCS connects patients with services based on their individual needs such as rehabilitation services, home health, obtaining medical equipment and assisting with referrals to community services such as the Area Agency on Aging (AAA) and Community Options Program Entry System (COPES).
Life is still a rough road for Mistelle, but she's making the best of every day.
"She's able to take care of her highs and lows at home, before becoming critical," said Sue Barwick, R.N., C.D.E, program director of MGH&FC's Diabetes Education. "Now she has a presence in her family and home life that she didn't have before because she was in the hospital so often. This is extremely important for them all."
Healthier Washington Linkages
Healthier Washington's objective is to achieve the Triple Aim of better health, better care and lower costs. Mason General Hospital & Family of Clinics shared this story about the impact its Care Coordination Services has with clients. Mistelle's story exemplifies how the right investments and innovations will lower costs as fewer people suffer from preventable illness. When we reduce the toll of illness on individuals, it benefits our workforce, schools, and communities.