ACHs demonstrate the potential value of regional health coalitions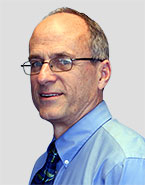 Center for Community Health and Evaluation
Accountable Communities of Health are key elements in Healthier Washington. An ACH is a regional coalition consisting of representatives from a variety of sectors, working together to improve population health. There are nine ACHs operating across the state as part of the Healthier Washington initiative, which are currently funded in part through a State Innovation Models (SIM) federal grant.
ACHs were created to strengthen collaboration, develop and implement regional health improvement efforts, and provide feedback to state agencies about their regions' health needs and priorities. But could they really do all that with the modest resources they were given? And could they add value over and above the many existing county/city/local health improvement collaboratives already in existence?
The tentative answer appears to be yes - in the first 2+ years of their existence the ACHs are making important differences in several key areas.
First, the ACHs have established themselves and put in place workable governing structures. HCA encouraged ACHs to be creative and community-driven when establishing their governance and operations. Each ACH formed a different structure, resulting in a natural experiment where best practices can emerge from various ACH approaches. These structures will continue to evolve in 2017 as all ACHs transition to become independent nonprofits and take on new responsibilities.
Governance. ACHs currently have governing bodies that range in size (15-44 participants) and decision-making procedures. Some ACHs have additional groups at the region or county level that provide input to the governing bodies.
Backbones. Three types of organizations are currently providing operational support to ACHs: local public health, community-based organizations, and nonprofits that play a dual role as backbone and ACH.
Multisector and community engagement. ACHs are all working towards multisector engagement, but have defined sectors differently and incorporated representation at differing levels of their governance structures. ACHs are also using various strategies for public participation, ranging from comment periods during board meetings to open events where all attendees can engage in discussion
For more information on the individual ACHs see the "ACH at-a-glance" document.
Second, the ACHs are beginning to plan and implement concrete regional health improvement projects. A key responsibility of the ACHs in Healthier Washington is to facilitate and coordinate projects that bring together multiple sectors to collaboratively address a health priority within their region. In July 2016, all nine ACHs submitted initial project proposals to the Health Care Authority and have since moved forward with further planning and preparation for project implementation.
Finally, progress in these two areas —structure and projects— have positioned ACHs for the significant role they are being asked to play in Medicaid Transformation, namely being the coordinating entity responsible for selecting and implementing very large-scale health improvement projects funded by the Medicaid Transformation demonstration funds.