HCA launches Spanish language opioid awareness campaign
Friday, February 14, 2020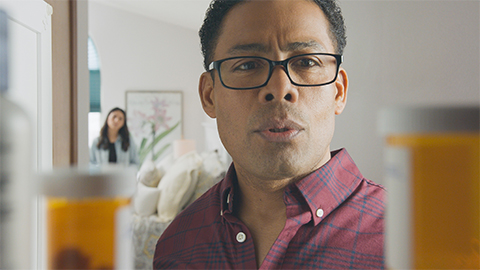 The Health Care Authority (HCA) has launched a Spanish version of the opioid awareness campaign Starts with One.
Starts with One is designed to educate people about how to keep their friends and family safe from prescription opioid misuse. Now in its third year, the campaign focuses on having honest conversations, safely storing medications, and properly disposing of them at designated take-back locations.
In conjunction with a Spanish version of the Starts with One website, HCA will also begin airing Spanish language radio, TV, and streaming ads.
Starts with One is funded by a federal grant to combat the opioid epidemic. Opioids are one of the leading causes of injury-related deaths in Washington. In fact, according to the Washington State Department of Health, more people die from overdose than from car crashes.
HCA worked with Spokane-based communications firm Desautel Hege to create the campaign. LinguaLinx created the Spanish website, and a Spanish certified team at HCA reviewed it to ensure all the translations were correct.