Apple Health coverage gives parent comfort during unexpected life changes.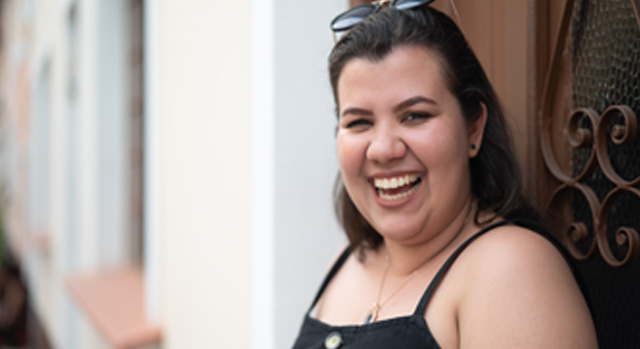 Before Apple Health (Medicaid), Bella didn't view herself as someone who would get sick and need to worry about health insurance.
After she was diagnosed with breast cancer, she felt insecure about her plan for health treatment without insurance. Qualifying for Apple Health coverage gave her confidence in her future cancer treatment options. Being on Apple Health coverage helped Bella feel more secure knowing she could be approved for the extensive care she needed with a flexible range of providers to build her treatment plan.
To read Bella's full story, visit our Voices of Apple Health webpage.